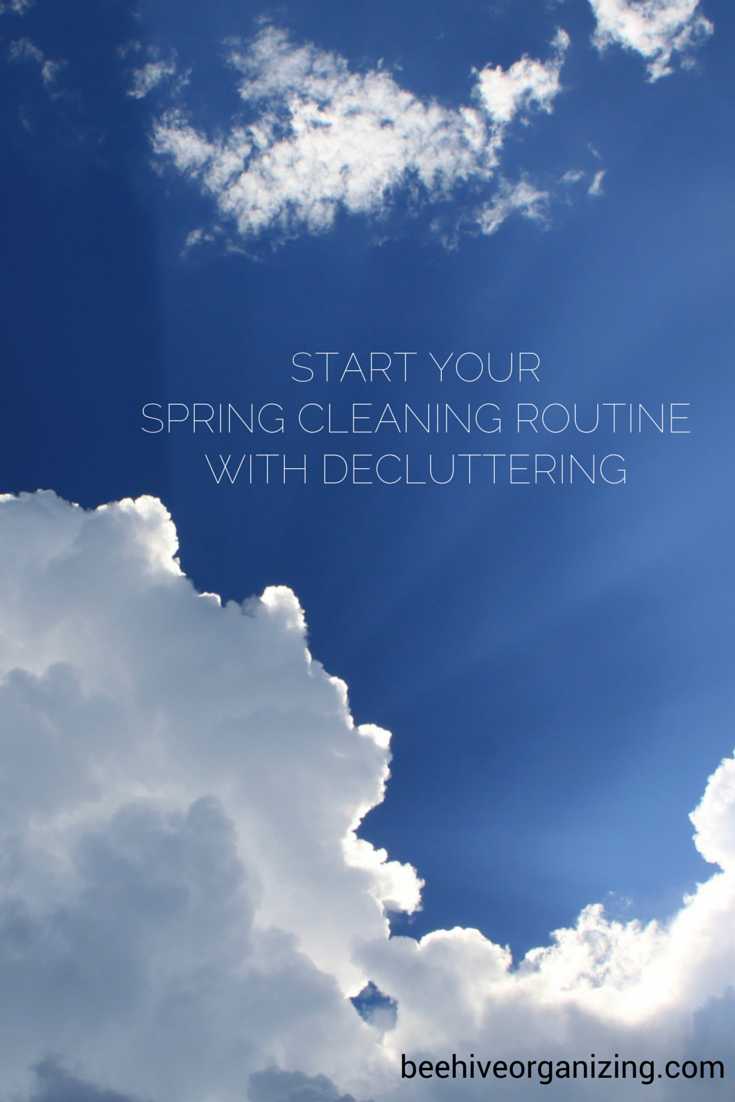 Spring is by far the best time of year to unburden yourself of out-dated, worn-out, or even perfectly good household items that no longer serve a purpose in your life.
Why should decluttering be the first step you consider when starting your spring cleaning routine?
It only makes sense to get rid of all the stuff you no longer use before cleaning and reorganizing your space. Not only will you create more room for what remains, but you won't be doing the extra work of carrying, moving and cleaning stuff that will not have a function in your freshly cleaned home.
Soon, I will follow up with tips for reducing clutter in the most clutter-prone areas of the home.